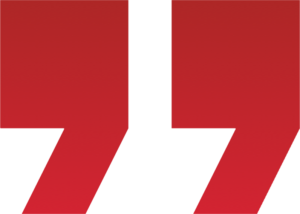 Obituary for Robert Gerald "Pete" Pedersen
Robert Gerald "Pete" Pedersen,79, passed away February 21, 2015 at home, with family by his side, after a lengthy battle with Parkinson's. He was under the care of his wife, and Mercy Home Care and Hospice.
Gerald was born July 2, 1935 in Green Township, Valley City, ND to Paul and Ruth Falstad Pedersen. He was raised on farms in Green Township, southwest of Valley City. He was baptized and confirmed in the Lutheran faith.
He received his grade school education from Green School. He then attended Valley City Laboratory School, also known as College High in Valley City, graduating in 1953. While attending grade school, Gerald always remembered snow bound winters and going to school on a horse-drawn sleigh. He was a member of Green 4-H Club and once had potatoes for a project.
Gerald was an enlisted member of the North Dakota National Guard Construction Section 141. While serving, he and fellow Sergeants fired a 21 Gun Salute for Ratu Edward T. T. Cakabau (King Edward) of the Fiji Islands. King Edward came to Valley City for the 164 Infantry Division Reunion. The 164 spent time on the Fiji Islands during World War II. He was a membthe Amvets Post 3 and American Legion.

On April 5, 1969, Gerald married Beth Malm, of Nortonville, ND, in Valley City ND. Two children were born to this union, Lynn Ruth and Steven Robert. Gerald and Beth made their home southwest of Valley City before moving into Valley City in 1989.
A lifelong carpenter, he worked for Sorenson Construction and later for KBW Construction in Fargo, ND. He was part of the crew that renovated the old American National Bank Building on East Main, Valley City.
Gerald worked passionately for the preservation of Green Consolidated School in rural Barnes County.
He was an avid sports fan, particularly of basketball. He attended countless basketball games of the Valley City Hi-Liners, Valley City State University, and North Dakota State University Bison. He also enjoyed bowling.
He loved everything John Deere. He amassed a collection of John Deere memorabilia, including a few vintage John Deere tractors, of which he spent countless hours restoring. He also enjoyed coin collecting.
Gerald was interested in his family heritage and traveled to Iowa to have the Pedersen family listed in the Danish Museum. His father and grandfather immigrated to the United States from Denmark in 1906.
In recent years, Gerald and Beth enjoyed scenic bus trips to places like Branson, MO.
Gerald is survived by his wife, Beth, daughter, Lynn and son, Steven, all of Valley City; brothers, Earl (Olive) of Phoenix, AZ, Bert of Kathryn, ND, David (Connie) of Detroit Lakes, MN; sisters, Carol (Bert) Gee of Sacramento, CA, Pamela of New Orleans, LA, and Diane (Jack) Bjerke of Valley City, ND, brother-in-law Curtis Torgerson, Clarkfield, MN, and several nieces and nephews.
He was preceded in death by his father, Paul Pedersen, mothers, Ruth Falstad Pedersen, and Synöve Falstad Pedersen, and sister, Dorothy Torgerson.