source: Douglas Filholm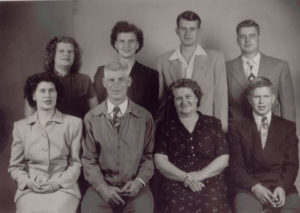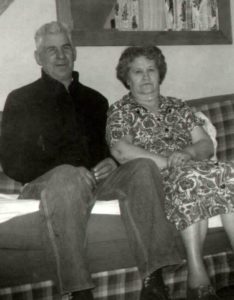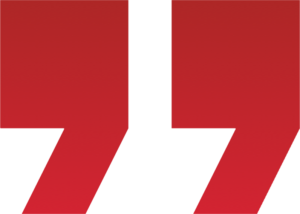 Mads Jørgen(George) Filholm was born Feb. 28, 185 in Vrensted, Denmark. He was enticed to come to America by a South Dakota pioneer, who had gone back to visit his native land. He told George that people like him were badly needed in America, because he could handle horses so well.
At the age of fourteen in 1909 he came and found employment near White. His first job was working for Ross Madsen, who had one of the largest farms in the area and many horses.
George gained his U.S. citzenship through his military service during WWL.
On Oct. 4, 1920 he married Charlotte Smith in St. John's Catolich Church in White. Charlotte was the oldest daughter of John L. and Nora Smith, who farmed north of White. George and Charlotte farmed in Brookings County for many years. They raised three daughters and three sons.
Geraldine was born Oct. 16, 1921. She married Chris Jensen of Bruce in Dec. 1944. They have three children: Chris Jr., his wife, and three sons live live in Mitcheel, where he works with The National Guards: Joe, his wife, and her tree children operate the Wagon Wheel Resert on Oakweed Lakes: Mery, her husband, and their three children farm in Nunda area. Chris and Gerry live at Reliance, S.D., where she teaches on the Lower Brule Indian Reservation.
Genevieve was born Sept. 23, 1923. She married Jens Holm in 1946, he was also s native of Vrensted Denmark. They farmed south of Aurora and raised four children: Mary, her husband (Jerry Nelson), and their eight children live in Aurora; Dan, his wife (Deanna Totten, Norris S.D.), live in the Wonderland Homes developement near Fiedmint. They suffered the loss of their little doughter (Heather)at 18 months in 1978, but are finding joys in their newly adopted infant son; Jens Jr., His wife (Colleen Brower, Wolsy), and their young son Jeremy live on the Hope farm south of Aurora; Todd, the youngest son lives at home with Jens Jr.. Jens and Genewieve live in Brookings.
James married Margaret Vroomen of Eagle Butte and worked as a mecanic in Brookings, where thier five children was born. After the birth of the youngest the family moved to New Underwood where Jim worked at the Ellsworth Air Base until ill health forced his retirement. Their Doughter, Diane, her husband Bill Tines of Wall, and their two children live in New Underwood; their daughter, Donna, a nurse, lives and works in Sturgis; their daughter, Debbie, her husband, Danny Niles, and their three daughters live in Jacksonville, Arkansas; their two sons, Dale and Duane live and work in Wyoming. Mararet still lives in New Underwood but Jim svocumbed to the dreaded but but in the Spearfish Canyon, one of his favorite places.
Laretta married Art Quinn of Timber Lake in 1946, they have one son, Bob, who lives in San Francisco. Laretta lives in Kotsebue, Alaska, where she has been developing a curriculum for the Northwest Artie School District, which covers 36.000 sq. miles and has 11 isolated schools.
Douglas married Sharon Rutton of Astoria, they have five children, their daughter, Jackie, married Jim McCord and they have a son, Fabian; Their four sons Mike, tony, Pat, Tal, all live in Brookings. Douglas retire from the Police Dept., he has 24 years of service, eighteen as Chief of Police, he is in a city commissioner, and has used merchandise story in Brookings.
David married Ruth Jefferies, daughter of Jerry and Alma Jefferies, the marriage ended in devorce, their two sons, Mark and Tom, both live and work in Ruron, where Dave remarried and works as a car salesman.
After George and Charlotte quit farming, George worked for eight years at SDSU, and twelve years with the Brookings County Highway Department. Charlotte died in 1962. George, when he was no longer able to be alone lived with his daughter, Genevieve, until his death at age 80 in 1975. George and Charlotte lay at rest in Calvary Cemetary in Brookings.