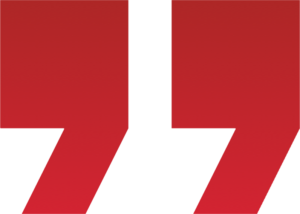 Aalborg 2010-02-17… The story of Tim and Niels Lassen
This story could also be called "Tim follows in his great-grandfather's footsteps" or the story of what the two of them have in common.
You see, they both immigrated to the United States.
Niels Larsen Nielsen, who went by the name Niels Lassen, was born in 1869 on a farm Vestergård, located just west of the cemetery in Vrensted. He immigrated from Vrensted to the United States in 1895 when he was 26. Vrensted had its own agency through which many young people immigrated in this period. Among them were also my grandmother's two brothers and my mom's cousins.
Niels Lassen traveled by ship from Copenhagen via Christiansand, Norway, to New York, USA.
Niels Lassen returned for a visit in 1908 and returned permanently, after 16 years, in 1910-11.
Niels Lassen lived in Volga, SD, and we know this partly because of a wedding song.
My mom, Granny, that is, was very proud of her parents' wedding song since it was written by a well-known author from Vendsyssel, Jens Thise.
She often showed people this song, and I have to admit that I hadn't read it that closely until she died. The song is in "Vendelbomål" (the local dialect in Vendsyssel in Northern Jutland) and it contains lots of information on Niels Lassen.
At first N. L. worked as a farm worker and then he had his own saloon or inn in Volga.
He could afford to go home on a visit to Vrensted in 1908. However, while home, for some reason he looses his license to operate his saloon. Nevertheless, he was able to return to Denmark as a wealthy man with "mottled collars" and "a weird language."
Tim traveled to Oregon in 2005 where, as a part of his education, he was to study for 4 months at the university in Eugene. At that point none of us knew exactly what this would come to entail for you.
Tim, early in your life, when you were 20, you had traveled alone across the American continent. You traveled with other young people in a kind of auto camper and it was presumably here that your interest in this country was founded.
During your stay in Eugene I visited you. We had a lovely time together and experience many exciting things. But, besides from having your mom visiting, other things were also going on in your life.
The residence hall in which you lived was co-ed. And soon I was introduced to a couple of girls, one was Dani and the other one Cynthia, who ended up being one of your bridesmaids.
We went on a trip with the girls and you were going to a Halloween party together that Saturday.
That Sunday I wanted to go to church – a huge church in Eugene. Tim and Dani had said that they would join me!!! I seriously doubted that – the morning after a big party?? But if you really wanted to, we were to meet outside the church five minutes before eleven a.m. You showed up and I think you had both just fallen in love with each other.
Now I return to Niels Lassen.
On this my first trip to the US I was in Volga, SD, to follow in the footsteps of my grandfather Niels Lassen. I had an agreement with an elder gentleman to go visit the Volga Museum of Local History. There I had access to town plans, newspapers and assorted photos from the period during which N. L. had resided there.
From home we have investigated quite a lot about the life of N. L. He returned in 1910-11 and became the owner of Vestergård in Vrensted. However, he had acquired some "saloon manners" and not shortly thereafter he had gambled both farm and money away. In 1911, N. L. married Tim's great-grandmother, Kirstine Filholm. She was 16 years younger than him and was initially employed as his housekeeper. They moved into Kirstine's childhood home, a smallholding on Bådstedhede in Vrensted. Here they lived most of their lives and they had four children. Granny was the youngest of these four kids. N. L. died in 1953 so I have never met him.
Granny never told this story to any descendants of N. L. It had probably been a quite embarrassing story back then in Vrensted. However, she spoke fondly of the farm and she was also employed there as a maid. In contrast, Granny often told of her grandfather, L. P. Vestergård, who was awarded the Knight's Cross of the Order of the Dannebrog – but that's a whole other story.
Tim returned home – and Dani visited several times. He visited her several times. Even their cat, Georgia, visited Denmark once.
Then Tim finished college and during his next visit to Portland he and Dani got engaged. In November 2009, a large group of the family traveled to their wedding in Portland. Shortly thereafter Dani visited Denmark again to celebrate Christmas with us. That evening you told us all that you are expecting a child in August.
At the time of Tim's trip to the US, I had no idea that my own granddad had been an immigrant, too, so the investigation into the life of N. L. has been going on simultaneously with Tim's life in the US.
We will eagerly follow your story and we hope to find more clues as to the life of your great-grandfather who may or may not have more descendants in Volga??
We hope that you will fare well in your new country!!!