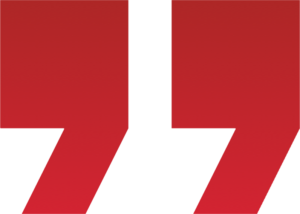 In August we decided to get married. This could have been done very discreetly with us just walking down to City Hall. But that also seemed kind of boring, so we decided that we wanted to share it with the whole family and with friends.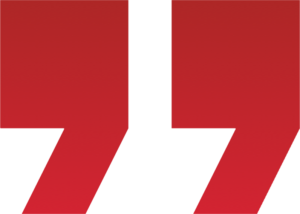 A joyous occasion such as this needs to be shared!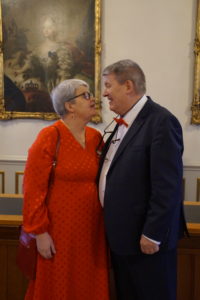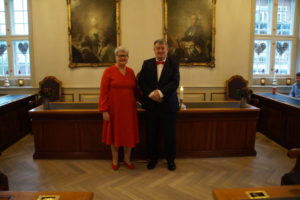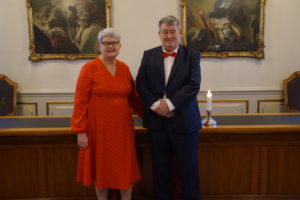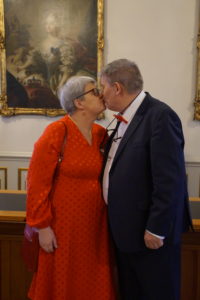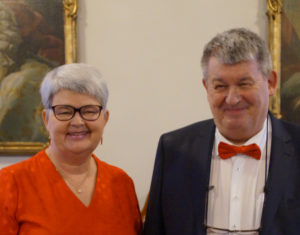 The annual Christmas party on December 21st would have the added twist of a wedding.
That is, first the wedding at City Hall at 11 am, followed by a party in the reception facilities at Aagades Passage.
We had four enjoyable months of fun planning and party preparation.
We were both given surprise hen party and bachelor's night outings respectively – a trip to Copenhagen and a night out on the town in Aalborg.
All the guests came to City Hall and witnessed the wedding ceremony.
The party was lovely and fun and had hilarious intermezzos. We had lunch, wedding cake, Christmas party games, dancing around the Christmas tree, and, at the end of the day, the traditional Christmas dinner consisting of pork roast with crackling and creamy rice pudding.
All day Mads had the assistance of Tobias, his best man, and the two bridesmaids, dressed alike, provided entertainment as well as a helping hand during the whole party. Mads' kids helped with the food, photography and bingo.
It turned out to be an unforgettable