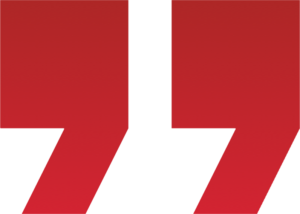 31-10-2005…This day I travel by train Coast Star Light from Eugene, Oregon, down the west coast to Los Angeles, California.
This train ride takes about 32 hours and I get a good seat in the train and have the camera set ready. The train is large and there is a restaurant, cafeteria, children's room and a whole wagon with windows in the ceiling. This observation van is made to enjoy the amazing view. There is a lot to look at and as soon as we cross the California border you I saw the palm trees.
Out along the west coast, before we reach Los Angeles, there is one illuminated oil drilling platform after another out in the Pacific.
This long train ride is pleasant and I see a lot from the train. There is a lovely atmosphere among the travelers by train. All passengers travel far.
Arriveed at Los Angeles Union Station at 10 a clock pm and I will have my luggage. The luggage has been checked in the same way as on a plane. I find a taxi to drive me to my Downtown Los Angeles hotel.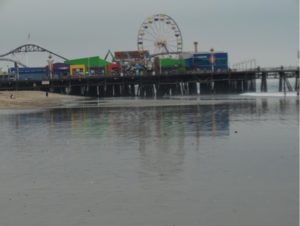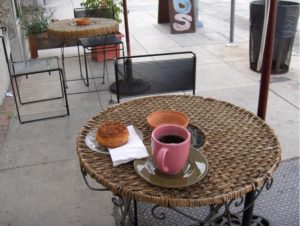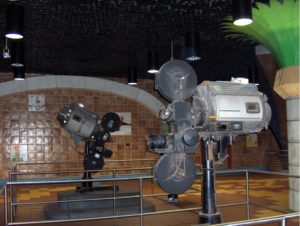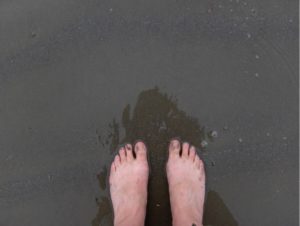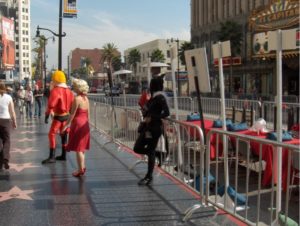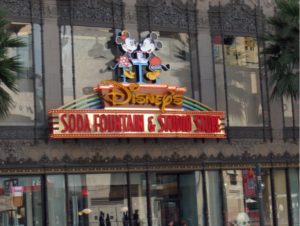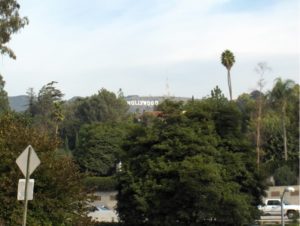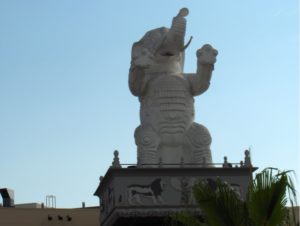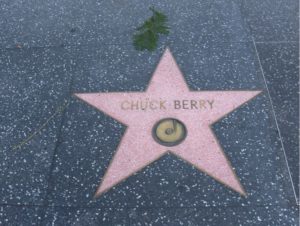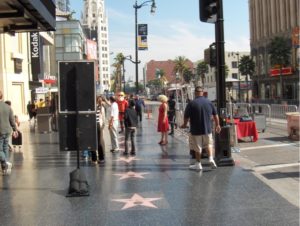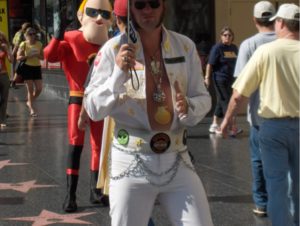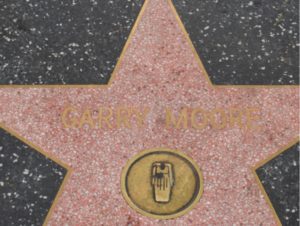 The hotel is called Mayfair and is very fine with a hotel guy in red jackets. The room is on the 15th floor and offers a beautiful view of the city lights.
The next day in Los Angeles I start early and, firstly, I find the subway station between the tall skyscrapers. You feel like a small ant between the tall buildings. I drive by metro to Hollywood.
Here I immediately find the Walk of Fame and see some celebrity stars in the pavement tiles.
I have breakfast at Holywood Bouleward . As it is very hot, I have to go back to the hotel by the subway again to put on real summer clothes and sandals.
Then the trip goes to Hollywood once again for sightseeing including to Rodeo Drive.
My goal is to take a trip out to the Pacific coast of Santa Monica and Venice Beach. I travel by bus through more of Hollywood and Beverly Hills out to Santa Monica.
Here I go to the beach and see the famous beach from many movies. The beach is huge wide and I get dipped my toes in the Pacific.
Returns to downtown late at night and delays a little in finding the direction to my hotel.
The next day I spend in Los Angeles until it's time to head out to the airport and the journey home begins.
The return journey is long and I look forward to coming home so the patience is a bit worn out.
It's been a fantastic month's journey and the best part was meeting all these new family members, visiting Tim and seeing all the nature experiences.
Everything has gone well and at home in Aalborg Airport, Mads, Maria and her family are waiting.
Related articles…
Rockey Mountians
Party in Valley City
The trip to South Dakota
The trip to the Capital
Saturday in Valley City
Visit to Kirsten in Boise
My time with Tim in Eugene