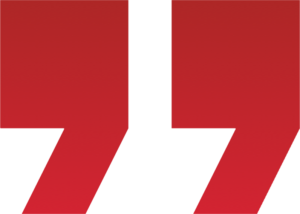 December 2005. Here in the fall of 2005, my son, Tim, is reading English at the University of Eugene, Oregon, USA.
It gave me the idea and desire to travel to the United States. After Mads helped me create my website and after we did some genealogy together, I have come to Email with some of Paul Andrew Pedersen's descendants. They are spread across several states, and of course I would like to meet them as well.
As a result, I informed Tim that I would come and visit him in Eugene, and I emailed Michelle Halley and Diana Bjerke that I would come for a visit.
My grandfather Niels Lassen Nielsen lived as a young man (1896 – 1911) in the Volga area of ​​South Dakota. I don't know much about Niels Lassen's life there, but he had a saloon. Therefore, I would visit this city and maybe find out more about my grandfather.
Michelle Halley answered back that I would be welcome and then I started planning the trip and booking tickets. The tour started on October 5th and I returned home on November 4th.
In addition to Paul Andrew Pedersen's family, I would visit my cousin at my dad's side, Kirsten in Boise, Idaho and Tim in Eugene.
Traveled from Aalborg on 5.10 across Billund and Frankfurt to Denver, Colorado.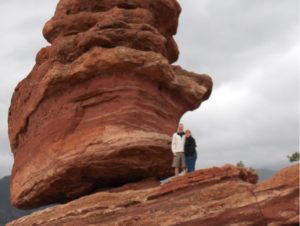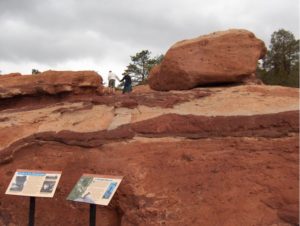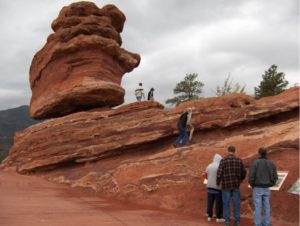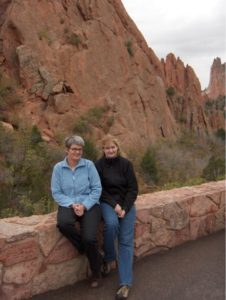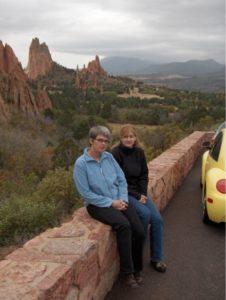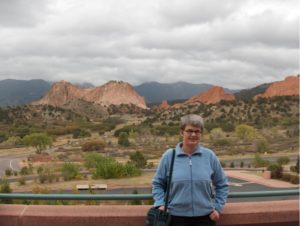 Here I visited my grand-cousin's daughter, Michelle, her husband and also my grand-cousin's son, Mark. We were on some amazing tours of the Rocky Mountains and in and around Denver city. On the first day, Michelle, Mark and I were up in the Rocky Mountains. Here was wonderfully beautiful. Here were many yellow aspen trees (autumn foliage) and higher up only rocks with snow and ice. We saw small gold mines, silver mines and visited a ski resort, Aspen.
Later in the day, Mark and I were on a tour of an old part of Denver, the original gold mining town. This is where Denver city started, but it has now moved slightly to the south. We also visited the "Coors Brewery" and were allowed to taste different beers.
Along with Bill and Michelle, I visited "Garden of Gods" and "Seven Falls" another day. "Garden of Gods" is a rocky area with rusty rocks that rise in the landscape and form some amazing characters. One is called "Kissing Camels" and another "Sleeping Native American". The most famous is probably the "Balance Rock" and I have some pictures from here. "Seven Falls" is a waterfall inside a rocky gorge. You drive far into the narrow gorge and end at the large waterfall.
In this area we also saw the US airforce academy. But foreigners must not enter here after 11 / 9-2002.
Two days before my departure from Denmark I received an email from a Dan Pedersen, who turned out to be my cousin. I had never heard of Dan, the son of Aksel, a brother of Paul Andrew Pedersen. We agreed to meet in Denver. We met one early morning and I visited them for a few days.
Dan Pedersen and his wife Marlee live on a ranch in the Rocky Mountians with their horses, dog and cat. They have a great view from their house to the mountains, a lake and the enclosure to their animals. They ride the Rocky Mountains on their horses and enjoy the scenery around them. During my visit, we were hiking high up in the mountains. We passed "The Continental Divide", where meltwater runs to the Atlantic and Pacific respectively. We drove as high as we could and went further approx. 1 km up. It was very hard in the thin air and it hurt the lungs and left arm. We all managed to reach the top and enjoy the view. We were on several trips in Estes Park and Rocky Mountians National Park.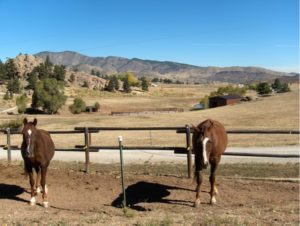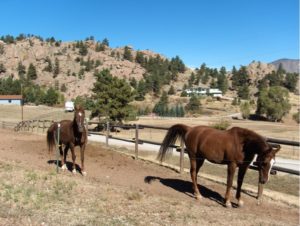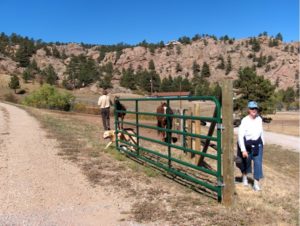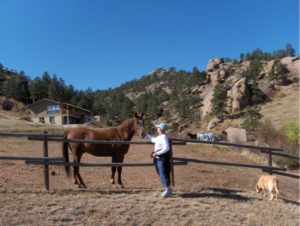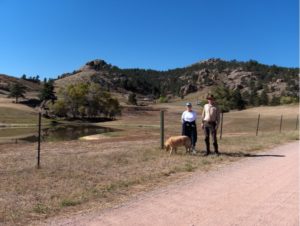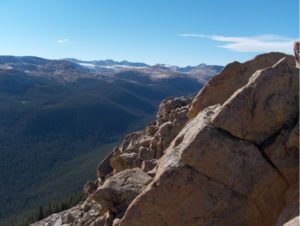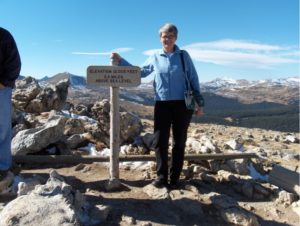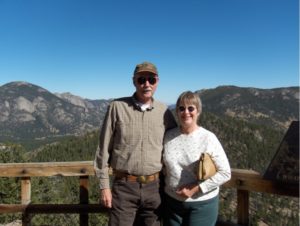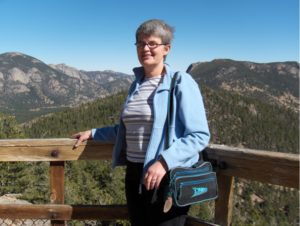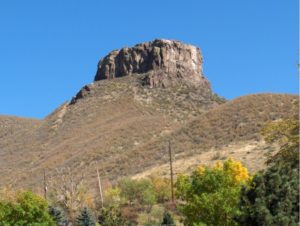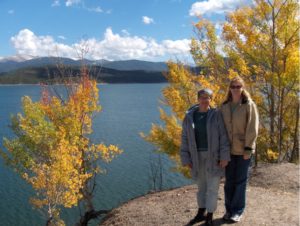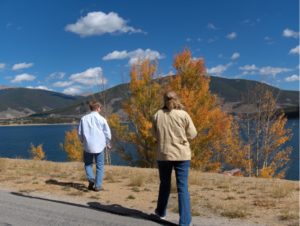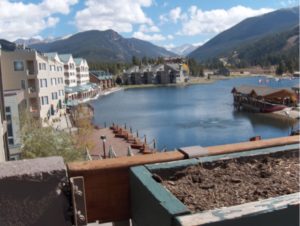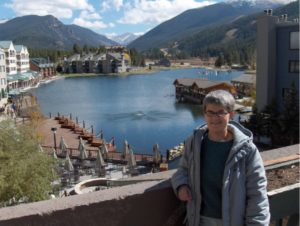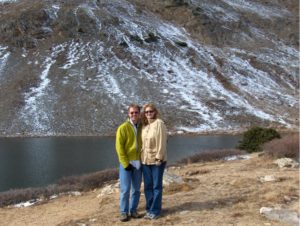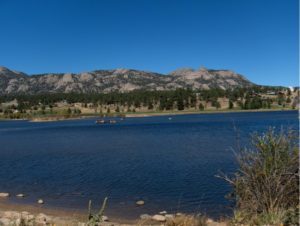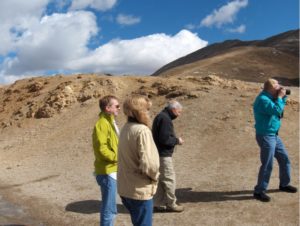 The best part was almost just being with Dan and Marlee, helping to feed, stroking and walking the horses. We enjoyed ourselves and got to know each other pretty well. It was very sad to say goodbye to the two and I hope they will come to Denmark someday.
The 10-10 I traveled from Denver to Fargo in North Darkota. Here I was greeted by Dan Pedersen's sister, Eunice, and her husband.
In Fargo they had a "Welcome Center" for Scandinavians, where we saw a Viking exhibition. Their tour went to both Morehead in Minnesota and Fargo town.
Eunice is an English teacher at the University of Fargo and she proudly showed around the university.
After dinner we drove to Valley City. We should drive approx. an hour and arrived at Eunice's father, Axel. He is a brother of Paul Andrew and is 91 years old.Aksel is physically a handsome and healthy man, but unfortunately he can be a little confused. He is married to Clara, who is 88 years old. Aside from bad eyes , she is also healthy and still driving a car.
At Clara and Aksel I met Eva, her daughter Diane, her son Gerald with his wife Beth.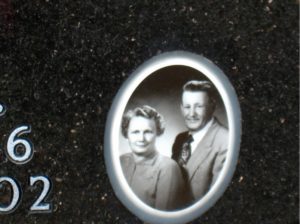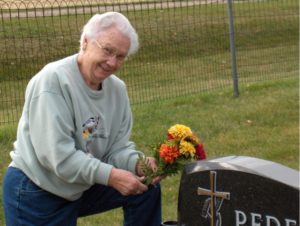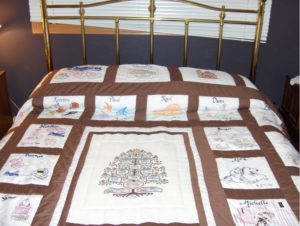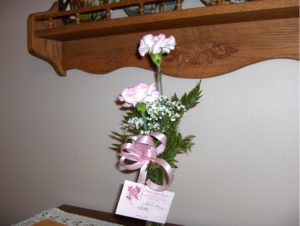 This was the first meeting with the family in North Dakota. Eva recognized me.
Related articles…
Party in Valley City
The trip to South Dakota
The trip to the Capital
Saturday in Valley City
Visit to Kirsten in Boise
My time with Tim in Eugene
Last part of the journey