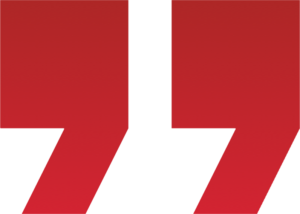 14-10-2005 …Today, the trip goes to Bismarch , the capital of North Dakota. I'm leaving with Lynn, Gerald's daughter, Diane Bjerke and Dorothy. Lynn, whom I haven't met before, picks me up with Eva. We pick up the other two at the farm. We also included the big familyalbum about Denmark. We looked at  this album on the way to Bismark . Driving to Bismark takes a good couple of hours .
First stop is the government building, which also houses the Supreme Court. It's a skyscraper, and we get a guided tour around the building and see where the Senate gathers. On the top roof (31) there is a formidable view of the prairie and the Missouri river . Then we visit a heritage museum , a cultural heritage center. Here are exhibitions from ancient times to the present. We concentrate on the time 1850 – 1950, the settler era. It is a very nice and big exhibition.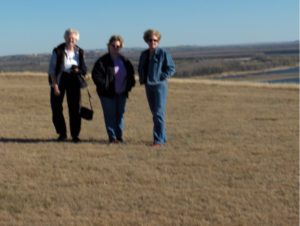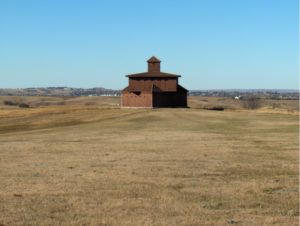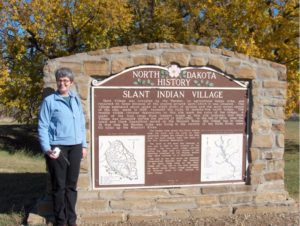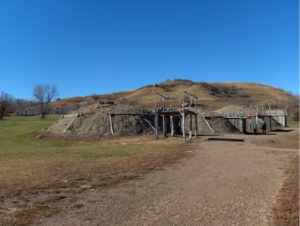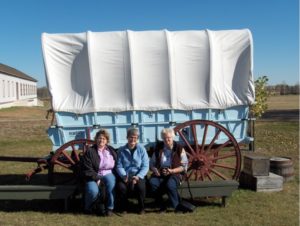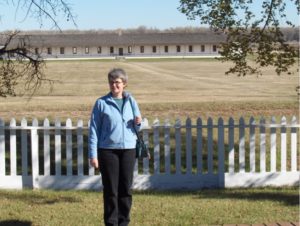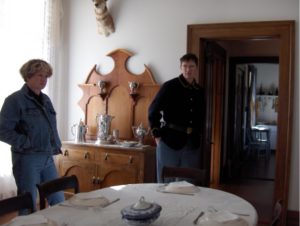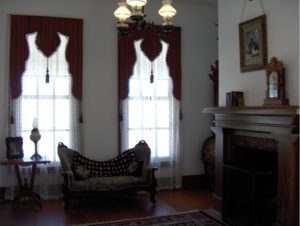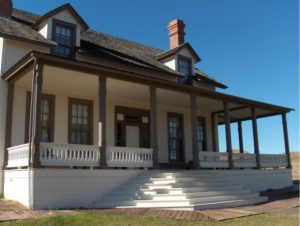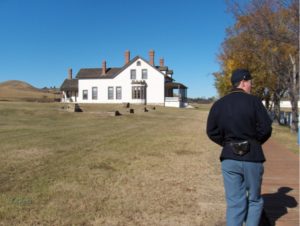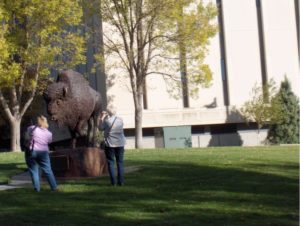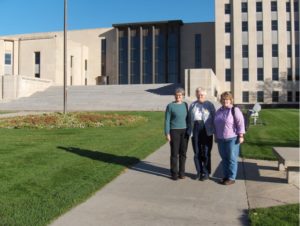 Then it's lunch time and we eat in a restaurant in the abandoned train station. Here in the capital , there are no more passenger trains, only freight trains. Therefore, the station building itself has been transformed into a restaurant.
Outside Bismarck there is a Fort Lincoln center. Here we first get a very interesting tour of General Custer's home. Here is cavalry, etc. Another area is about the first Indians. Here we were shown around the village of the Indians and for the first time I see an " earthlodge ", these are the great earth houses of the Indians .
The last thing we see here are the fort's vantage points.
Now it is evening and we are heading back to Valley City, where we have an appointment with the rest of the family at a restaurant " Starlight ". Here we eat fish, trout from the local Chienne river.
Also this day, Eva and I end up sharing a beer before bed.
Related articles…
Rockey Mountians
Party in Valley City
The trip to South Dakota
Saturday in Valley City
Visit to Kirsten in Boise
My time with Tim in Eugene
Last part of the journey