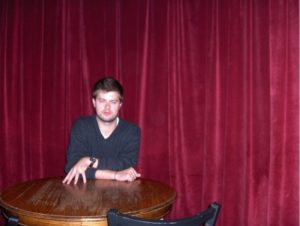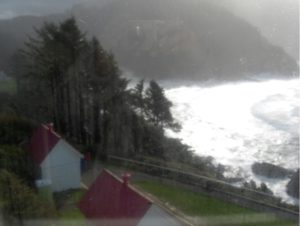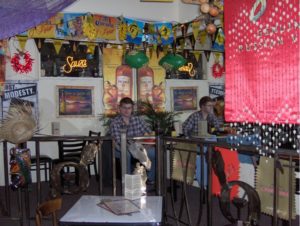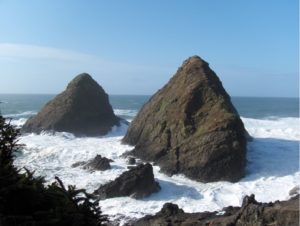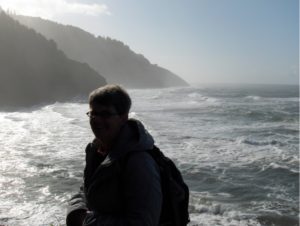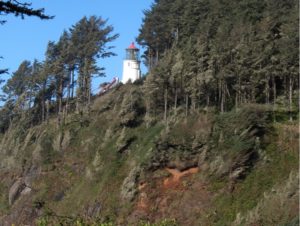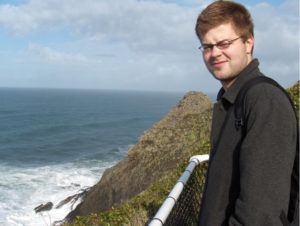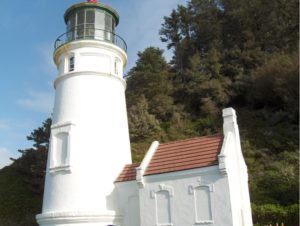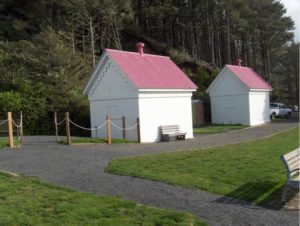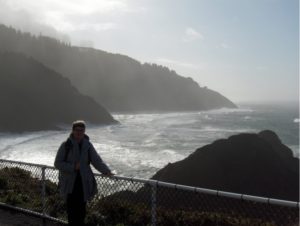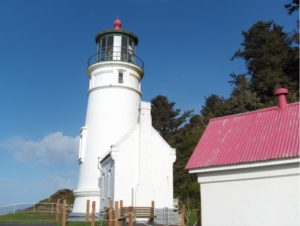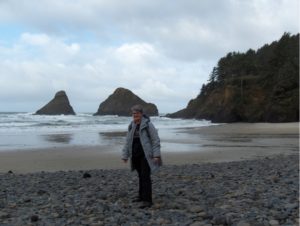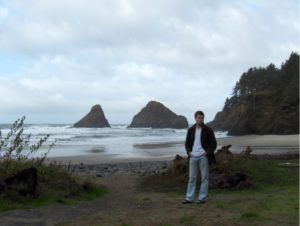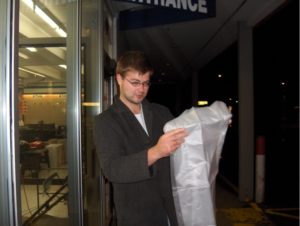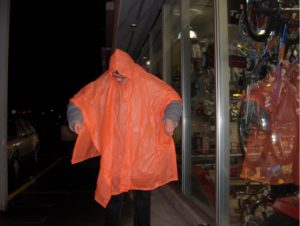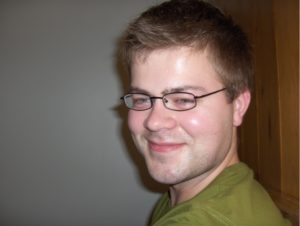 10-2005 …
At 7:15 pm my plane landed at Eugene Airport. Arrived at my motel at about 8pm and I tried to call Tim but he didn't answer. 2 minutes later he knocked on my door so he had been on his way when I called him. It was great to see him and I think we both enjoyed being able to speak Danish. The evening went on talking and we agreed to meet the next day at 3.30 pm, when Tim had left school.
20-10-2005 …
I had received a map of Tim over the city and one over the university. Tim had shown me on the map where the university library was located, and there I would be able to borrow a PC and write mails. There was about 10 minutes walk to the library and the university area itself was very beautiful. I got emailed to family both at home and in the US. The next step was to find a hairdresser and get cut. In town, I found a hairdresser and was cut before having lunch at a restaurant. Met Tim at the agreed time and we go home to Tim so I can see how he lives. I salute Stewe, Tim's roommate. We are eating dinner somewhere mentioned in Tim's great book about Oregon. The place is called "Thissles and Whissels ", and only fish and chips are served there. It is a special place and we can see and taste that it is good and fresh fish. Back in my motel room we look at all the papers I have collected on the trip so far .
21-10-2005 …
The day starts with a visit to the library and send mail and itinerary to the website. At 11am, Tim arrived and we would look at bus times online. We are planning a trip to the Pacific Coast. That we were not wiser. Tim has a friend from Portland, and she invites Tim and I on a ride in her car to Portland on Saturday.
22-10-2005 …
Trip to Portland with Dani, another friend, Tim and I. First, we drove north to a large waterfall outside Portland. It was impressively large, the Multhanah Falls, and is the 2nd largest in Oregon. Then we parked the car in a suburb of Portland and took the tram to downtown. Here we were for Saturday market and around to see different sights. We also visited a huge bookstore. Here it is widely used to sell both used and new books together. You can choose whether it should be a used or new copy of a book. We had dinner at Danny's parents' house and drove back to Eugene the same evening.
23-10-2005 …
We met for brunch at Tim's "Dining Hall," and here's food by all the rules of art, so we eat, all we can. We saw the old settler cemetery behind the university. In an old church there is now a cinema. Here we went in and watched "Grizzly man" a semi-documentary film. Next to the cinema is a small tavern that Tim knows. Here we went in and quickly got in touch with some old Vietnam Veterans.
24-10-2005 …
Moving to a new motel today at 11am. This Timbers Motel is downtown and only costs half of what I paid the first few days. We have dinner together at a restaurant on the evening.
25-10-2005 …
Was with Tim for a sociology lecture at the university. Tim goes home to read for the exam and I visit a house with yarn, knitting patterns and knitting workshops.
26-10-2005 …
Today Tim is graduating and we are celebrating it at a restaurant with a couple of great steaks. Earlier in the day, I had been on the bus to a large shopping mall. Here I saw a pet store with small puppies for sale. The puppies sat alone in small cages with prices on!
27-10-2005 …
I get washed clothes with Tim and we have a big lunch in Tim's "Dining Hall". At 5 pm we will take the greyhound bus out to the Pacific coast to a small town called Florence. We have not booked a room out there and the only thing we know is that we have to take the bus home at 14.45 tomorrow. The Greyhound bus is delayed and it quickly darkened as we drove out of Eugene. It started to rain, and along the way we saw a forest fire. At 8pm we were put off the bus in Florence in the dark and a terrible rain. First we wanted to buy coats – that succeeded just before closing time. Then we found a motel where we could stay. It was more difficult to get dinner. We just got a burger before this restaurant closed too. We were almost the only people in town at this time and in the terrible weather.
We bought a large mug of coffee in a 7-11 store and went with this by hand out of the dark country road towards the Pacific. Due. dark we did not see the sea, but we heard it. Back at the motel we got our clothes dried and slept well until the next day.
28-10-2005 …
After breakfast we go sightseeing in the city of Florence. Then we order a taxi to drive us to Heceta Lighthouse. It is a famous lighthouse about 11 km north of Florence. We look at the Lighthouse and got some great pictures. The next stop is at a sea lion's cave deep in the cliffs. To get from the lighthouse to the sea lion's cave, we have to go through a tunnel. The tunnel is narrow and not intended for pedestrians. We get through with life – even though it was close to being torpedoed by a big truck. The trip down to the sea lion's cave was exciting, but there were no sea lions that day. It is the world's largest underground rock cave. Back in Florence we have just time for lunch before the greyhound bus arrives. We are in good time at the bus stop and are waiting for the bus, as our experience tells us that the bus will probably not arrive on time. After a while we are told that the bus was running BEFORE time and there are no more buses going today. We choose to take a taxi and let Best pay. This way we will return to Eugene after a good and exciting trip.
29-10-2005 …
Today we were reimbursed for the price of our greyhound ticket. Then we went to the "farmers market" – it's a Saturday market where everything is sold. It's Halloween weekend and the whole town is getting dressed up for this party night.
30-10-2005 …
Today Dani, Tim and I go to church. There is a large beautiful church in Eugene. We eat brunch together and we go to the art museum afterwards. Here is an exhibition of Asian art. I finally visit the university's natural history museum.
31-10-2005 …
Last day in Eugene, I packed my things together and booked a taxi to drive me to the train station. At the train station I meet Tim and we spend the last hours together in Eugene looking at the city and getting some food. It's been some great days in Eugene with Tim. Then we go on the Coast Starlight train to Los Angeles.
Related articles…
Rockey Mountians
Party in Valley City
The trip to South Dakota
The trip to the Capital
Saturday in Valley City
Visit to Kirsten in Boise
Last part of the journey