Party in Valley City…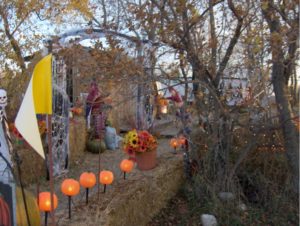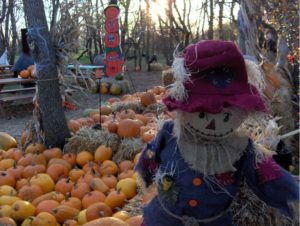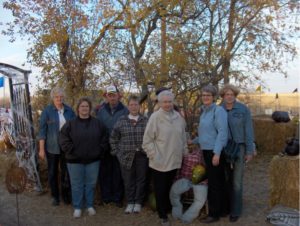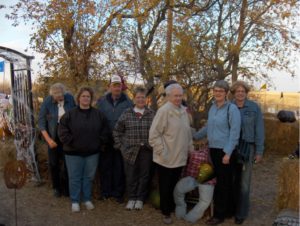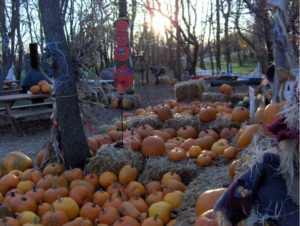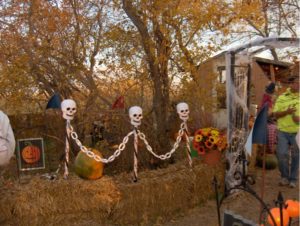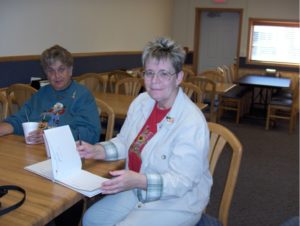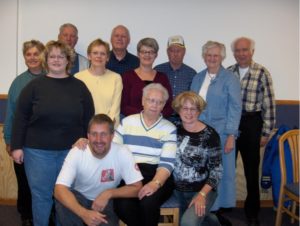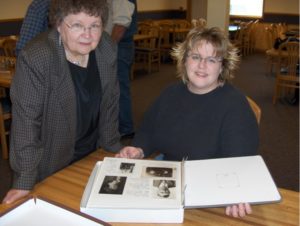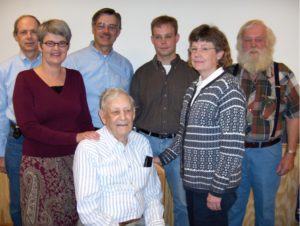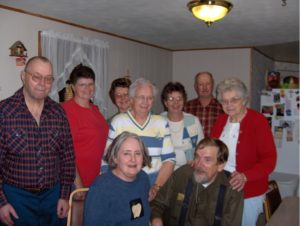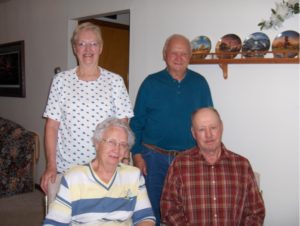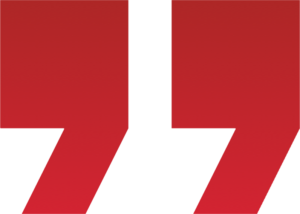 October-2005. Today it is Sunday one a clock pm  and we are going to a family party at "Pizza Corner" so I can meet the whole family.
First, Eva and I have to go to church. Eve thinks I should see their church, the one they used when they lived on the farm. We drive approx. 10 km out of a straight dirt road between the huge fields. Suddenly in a field there is a small church. It is the "Green Township" church. We're getting a little late. The priest comes down and greets us. The priest is in plain clothes and wants to know who I am. We sit on the front bench, which is reserved for the "Pedersen Family". It is a very entertaining and cheerful service in relation to the Danish national church.
After church, we drive home to Eva, and here come more and more family members who are going to join the party. Now I meet David and Connie. David is Eva's son who has called his mother many times during my visit and he is very interested in everything from Denmark.
We will be followed to the party at one a clock. Here two big cakes were bought for me, where my name says with icing. We have to eat pizza and drink sodas. Diana has provided a guestbook for me, and everyone is encouraged to enter their name and address. We arrange photography in family groups for the sake of clarity, and it takes place under a lot of fun.
More and more people are coming and they have not seen each other for a long time, so there are many happy reunions. I get to talk to everyone, and especially the young people are interested in coming to Denmark. We eat pizza and cake. The family comes and goes as it suits them – it is very nice to meet so many.
After the party, Diana has arranged "Cornmaize" for those who fancy. It is about to be evening and part of the company is driving outside the city to "Cornmaize". It is a maze made in a corn field. There is soon Halloween, and Cornmaize be made in connection with the Hallowen. It is intended that you find your way through the maze and preferably in the dark and with flashlights. We take the trip before it gets quite dark so as not to be completely gone.
In addition to the maze, we get a little train ride in the area overlooking Valley City, the Chienne River and all the bridges.
This is my last night in Valley City, and this is a great ending to a good week. Tomorrow, I travel to Boise, Idaho.
Related articles…
Rockey Mountians
The trip to South Dakota
The trip to the Capital
Saturday in Valley City
Visit to Kirsten in Boise
My time with Tim in Eugene
Last part of the journey